Graduate Directory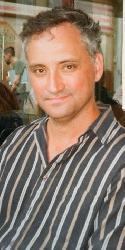 Title
Division Humanities Division
Department

History of Consciousness Department

Email
Office Location

Humanities Building 1, TBD

Mail Stop History Of Consciousness
Research Interests
Matt's research focuses on the philosophy of language and semiotic theory, with a special emphasis on the relative explanatory priority of images and inferences in accounting for meaning. Should we think of meaning as something like a picture, as philosophers long thought? Or should we try to explain it as a function of something less determinate—as a function of socially sanctioned inferential transitions, perhaps, or as a hypostasis of grammar, as many have more recently come to think?
Examining these questions subserves a larger goal, which is to develop an account of the semantic basis of our doxastic commitments, which are those beliefs that serve (explicitly or implicitly) as the bases of our reasoning and perceptual processes, in a way that accounts for both the comfortable rationality and the startling (and exhilarating) irrationality of our cognitive processes. This research comes into frequent contact with analytic philosophers like Robert Brandom, Wilfred Sellars, and Michael Dummett, and with semioticians and pragmatic thinkers like Michael Silverstein and Charles Peirce, in order to address questions about epistemic conflict and ethical transcendence posed by Foucault, Wittgenstein, Kierkegaard, and Nietzsche.
Biography, Education and Training
Matt received a BA in History from Columbia University, and JD and LLM degrees from Duke Law School. Before beginning his Ph.D. studies, Matt was a plaintiff's attorney specializing in federal class action litigation, and served as a judicial law clerk on the United States Court of Appeals.
Honors, Awards and Grants
Awards:
2011. Order of the Coif. Duke University School of Law Chapter.
2011. Outstanding Achievement Award, International and Comparative Law. Duke University School of Law.
Grants:
2020. Summer Research Fellowship. The Humanities Institute, University of California, Santa Cruz.
2020. Summer Research Grant. History of Consciousness Department, University of California, Santa Cruz.
2019-2020. Regents Fellowship. Division of Graduate Studies, University of California, Santa Cruz.
2008-2011. Ida and Edward B. Silberstein Memorial Scholarship. Duke University School of Law.
Selected Publications
2013. "Delegating Away the Unitary Executive: The INA § 287(g) Agreements Through the Lens of the Unitary Executive Theory." Duke Journal of Constitutional Law and Public Policy, vol. 81.
2011. "Reasons Behind the Rules: From Description to Normativity in International Criminal Procedure." North Carolina Journal of International Law and Commercial Regulation, vol. 35 (with N. Weisbord).
2010. Note, "Advice and Complicity." Duke Law Journal, vol. 60.
Selected Presentations
2013. "State and Local Immigration Enforcement under INA 287(g) Agreements." Perspectives of Migration, Governance, and Citizenship. Duke Law School, Durham, North Carolina.
2011. "State Action and the Original Understanding of Section 5." J.D. Capstone Project Presentation, Duke Law School.
2010. "The Road From Kampala: An Analysis of the First ICC Review Conference." Duke Law School. Conference Organizer.