Remembering Nathalie Magnan
            HistCon mourns the death of former graduate student, Nathalie Magnan,1956-2016. Working with Teresa deLauretis, Donna Haraway, Helene Moglen, Jim Clifford, and others, Nathalie studied in Hist Con from 1985 to 1990. She forged and maintained strong ties with fellow HistCon students over many years. Before coming to HistCon, Nathalie already had an impressive corpus of video productions and a MFA from the Rochester Visual Studies Workshop of SUNY Buffalo. Nathalie taught at Paris VIII, l'Ecole supérieure des beaux arts de Dijon, and finally l'École nationale supérieure d'art de Bourges. She was an innovator in radical participatory visual media; a formative thinker in cyber-feminism; a leader in queer, feminist, and lesbian theory; a feisty and beloved dyke; and an inspiration for young media activists in anglophone and francophone worlds. She worked with DeeDee Hallek in Paper Tiger Television, helped found both the Los Angeles Gay and Lesbian Film Festival and the Gay and Lesbian Film Festival in Paris, and was an innovator in digital queer media. Pleasure, play, justice, and power infused her work. She was passionately opposed to anti-Muslim racism in the 18th arrondissement, where she lived for several years. Nathalie assured the translation and publication in France of Donna Haraway, Manifeste cyborg et autre essais, science-fiction-féminisme Paris, éditions Exils (2007). Nathalie returned to Santa Cruz for the HistCon reunion in June 2011, where the group photo below was taken. Nathalie's last public work was at "Blackmarket for Useful Knowledge and Non-Knowledge No. 18: On Becoming Earthlings" in Paris at the Musée de l'Homme in November 2015. In recent times Nathalie lived in Marseille with her partner of many years, Reine Prat, who along with Catherine Lord, was with her when she died on October 15, 2016.
Remembering Marcos Becquer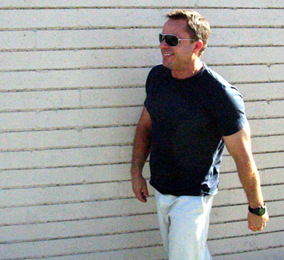 On May 16, 2011, History of Consciousness graduate student Marcos Becquer died in Boynton Beach, Florida.  Born in Jatibonico, Cuba, on October 26, 1965, Marcos was a very special member of the HistCon world, and he is deeply mourned by friends, colleagues, and family.  Marcos had a vivid warmth, generous presence, astute mind, and layered sense of humor—online, in person, and in writing.  His extraordinary intellectual talent was evident in nuanced scholarship and superb writing in film and visual studies, performance theory, theories of sexuality, philosophy, and critical cultural studies across categories of difference.  Coming to History of Consciousness in 2003, Marcos moved to Miami in 2008 to continue his doctoral studies in the midst of the demands of making a living in destructive economic, social, and corporeal times. In Miami he was also close to family, especially his sister Marci Ramos, who supported him in every way. In losing Marcos, we mourn a vital person with a rare intelligence; he risked asking questions close to the heart and rooted in the marrow of the problems of living and dying well in contemporary worlds.
             Earning a MA in Cinema Studies from NYU, before coming to HistCon Marcos published crucial essays on urban and secular Latino and black gay culture and performance, including "Snap!thology and other Discursive Practices in Tongues Untied," Wide Angle: A Quarterly Journal of Film History, Theory & Criticism 13:2 (1991), 6-17; "'Docudrag': or 'Realness' as Documentary Strategy," co-authored with Alisa LeBow, in The Ethnic Eye, Chon Noriega and Ana Lopez, eds. (University of Minnesota Press, 1996); and "Elements of Vogue," coauthored with Jose Gatti,  Third Text n16/17, Autumn/Winter 1991, 65-81.  He examined how vogueing and snapping, foregrounded in Marlon Riggs' Tongues Untied, could confront what Marcos named the "regime of sadness" that exiled queers of color from codes of discourse and representation, including in both the black communities and white gay communities.  His writing was taken up and used, for example in Robert McRuer's essay on  "Queer Locations, Queer Transformations," in South to a New Place: Region, Literature and Culture, Suzanne Whitmore Jones and Sharon Monteith (Louisiana State University Press, 2002).  In Disidentifications Queers of Color and the Performance of Politics (University of Minnesota Press, 1999), José Esteban Munoz gratefully noted Marcos' "intellectual force and brilliance."  Writing for Marcos when he applied to HistCon in 2002, Lee Edelman described a "voracious appetite for important texts and a stunning degree of originality."  Edelman went on:  "This is no diamond in the rough; this is a dazzling mind ready to be guided further into the discipline to which he is dedicated."  Edelman described the unpretentious, generous friend, student, and teacher who brought rigor and empathy in equal measure to his community and his work.  Marcos gave these gifts to HistCon in ways that touched both faculty and students deeply.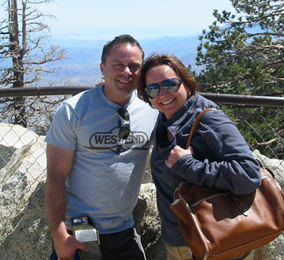 In HistCon, Marcos developed new approaches and materials, exploring the history of medicine and health in contexts of both tropical medicine and HIV/AIDS, writing on historically situated Latino artists and politics in Cuba and the U.S., and finally reaching deeply into the vexed contact and conflict zones joining animal and human being.  For his thesis, he planned to draw together philosophy, animal-human studies, and cultural analysis through a sustained close reading of the American philosopher Alphonso Lingis.  He emphasized Lingis' approaches to subjectivity, experience, and history in the face of modern forms of mass killing and many-sided vulnerability and precariousness.  In his approach to Lingis, Marcos turned to Husserl, Levinas, Heidegger, Lacan, Kant, and Nietzsche to think through modern encounters with mortality, subjectivity, and responsibility.  Cementing my own unwavering desire to be his PhD adviser, Marcos reminded me that Lingis wrote extensively on animals well beyond his recent essay on Nietzsche's animals:  "[Lingis] has also written memorably about real life encounters with, eg., penguins and condors. His thoroughly researched essay, "Quadrille," on bowerbirds is fascinating. He lives with birds that he does not keep in cages but fly free around his domestic space… Indeed, the concept of encounter is crucial to Lingis' work. Lingis travels widely and writes vividly about his encounters, about what moves him, in those travels. It is this primary attention to lived-experience-in-relation that, in my opinion, infuses his philosophical work with freshness. This is especially evident in an extraordinary series of xenographic books like Abuses and Dangerous Emotions, where Lingis puts to work his considerable descriptive powers in ways that powerfully exceed mere theoretical argumentation and technical rhetoric … Lingis' has to be read, that is, the way he uses language must be taken into account, if one is to not only understand what he says but actually to 'get' him and his thought" (personal communication, October 10, 2008).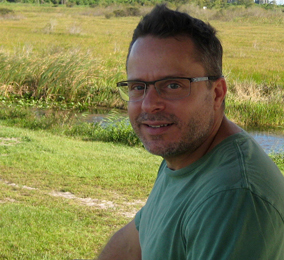 Marcos' notes show an intense and thorough engagement with the large body of writing by Lingis in order to elucidate core questions about art, species, finitude, temporality, wonder, and ethics.  Marcos' close readings richly embody the intellectual virtues he cultivated and admired—patience, critical acumen, and restraint in the service of genuinely reaching out to what moves us toward something we do not yet know but urgently need.  That he was not able to finish this work is a loss to all of us, but a small thing compared to having known the living presence of this man of talent, courage, vulnerability, and accomplishment.
Donna Haraway, May 24, 2011