About the Award

History of Consciousness Professor Isaac Julien's recent publication has been awarded the 2023 Kraszna-Krausz Moving Image Book Award.

The annual Kraszna-Krausz Book Awards recognise individuals or groups of individuals who, in the opinion of the Judges, have made an outstanding original or lasting contribution to the literature of or concerning the art and practice of photography or the moving image. Two winning titles are selected; one in the field of photography and one in the field of the moving image (including film, television and digital media). 
 Lessons of the Hour – Frederick Douglass
'Isaac Julien: Lessons of the Hour – Frederick Douglass' is a visual and literary meditation that juxtaposes Isaac Julien's artworks with archival images of Frederick Douglass and essays that consider his enduring legacy. This sumptuously illustrated artist's book and reader documents Lessons of the Hour (2019), the ten-screen film installation, and a series of related photographic artworks by the internationally acclaimed artist Isaac Julien, that honour the public and private life of one the most visionary figures in U.S. history: Frederick Douglass. The visionary African American orator, philosopher, intellectual, and self-liberated freedom-fighter was born into slavery in Maryland and went on to develop a remarkable aesthetic theory through his thinking and writing on abolitionism and Black self-representation by using the apparatus of photography. Isaac Julien's, Lessons of the Hour — Frederick Douglass takes the reader on the journey through Douglass; life and thinking, and is a vital consideration of his political and aesthetic legacy.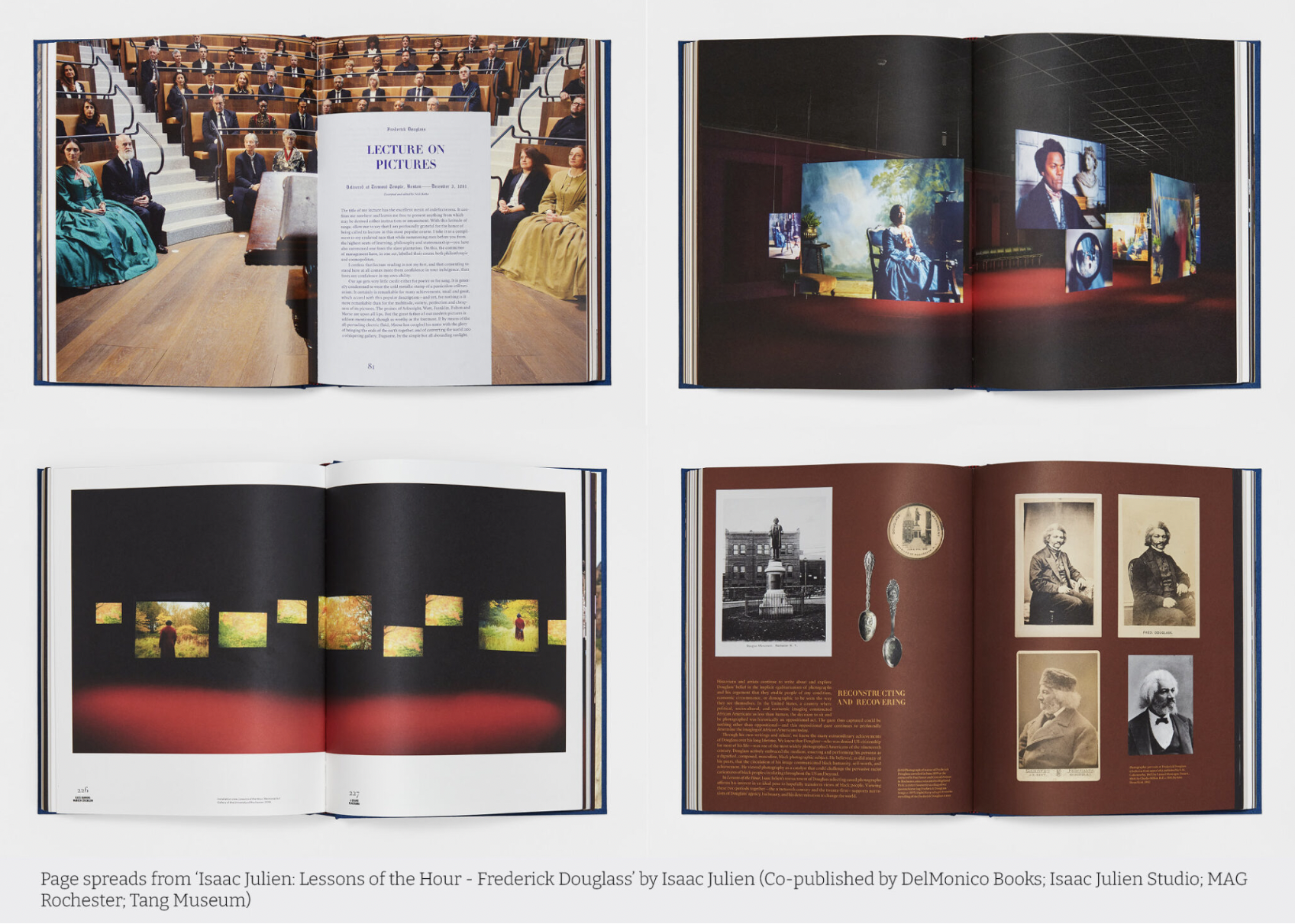 Read more about the 2023 award-winners here: https://kraszna-krausz.org.uk/book-awards/2023-book-awards/