Department 
News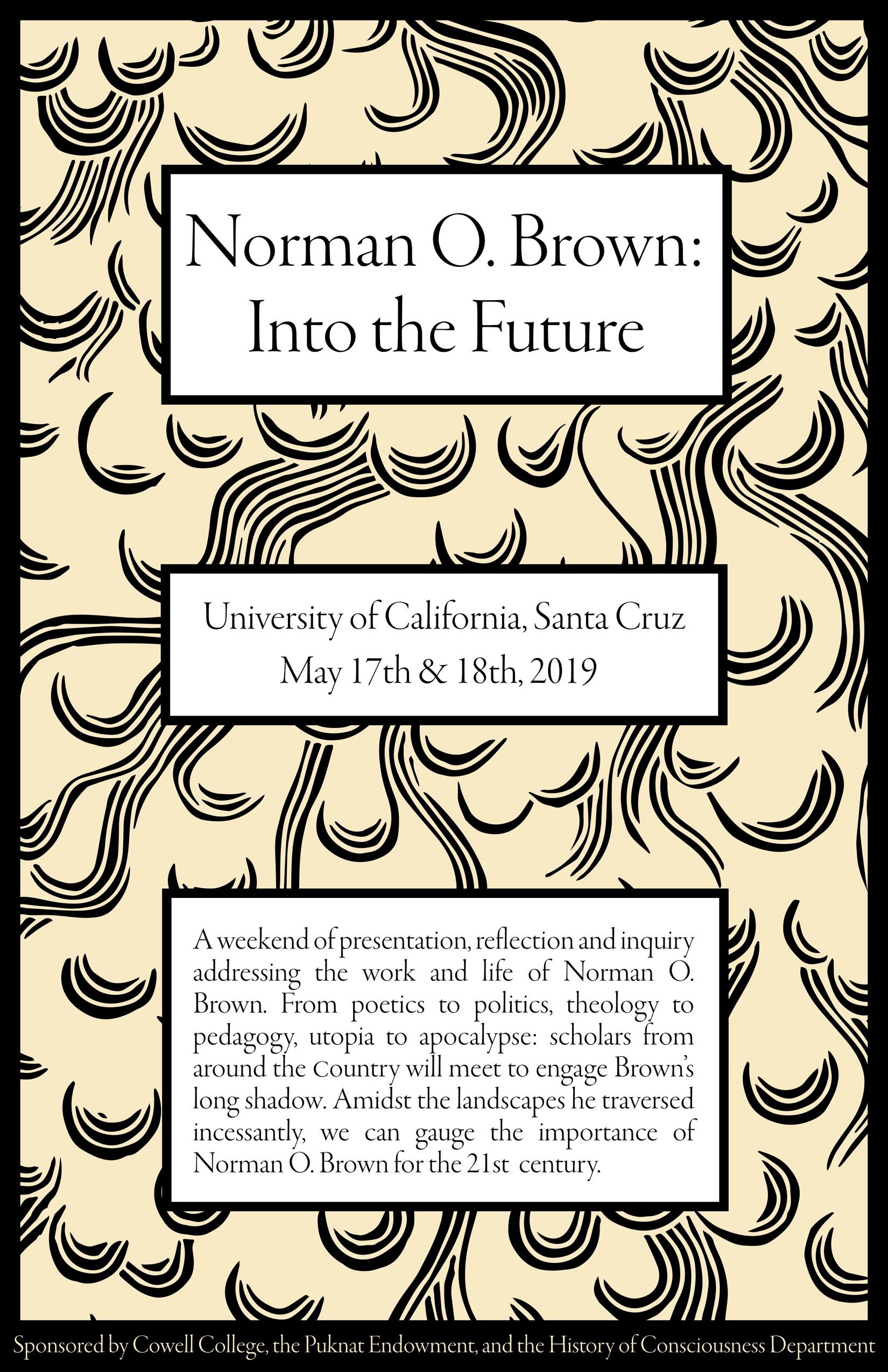 Norman

 

O

. 

Brown

: Into the Future
May 17th & 18th
A weekend of presentation, reflection, and inquiry addressing the work and life of 

Norman

 

O

. 

Brown

. From poetics to politics, theology to pedagogy, utopia to apocalypse: scholars from around the country will meet to engage 

Brown

's long shadow. Amidst the landscapes he traversed incessantly, we can gauge the importance of 

Norman

 

O

. 

Brown

 for the 21st century.
For 
Students
Click on the links below for more information:
Support for 
HISC
Click on the links below for more information: